Electricity and Grid Security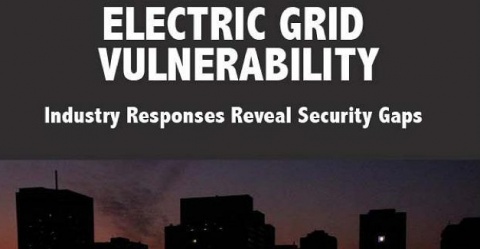 In 2006, government researchers discovered the potentially devastating "Aurora" vulnerability – through which hackers could use communications networks to physically destroy the electricity grid. This could cause billions of dollars of economic damages and render systems inoperable for months or even years. Since the utility industry has failed to take the necessary steps to protect against this and other grid security challenges, Senator Markey has led efforts to craft bipartisan legislation to require the needed upgrades. Markey's grid security legislation the "GRID Act" passed the House of Representatives overwhelmingly in the 112th Congress, but the Republican controlled House failed move it forward in the 113th Congress.
In 2013, while serving in the House, Markey and Rep. Henry A. Waxman of California released a report(pictured) highlighting gaps in grid security. The lawmakers' report indicates that the lengthy, industry-driven process by which grid security standards are set results in long delays and haphazard implementation of the voluntary security recommendations the industry refuses to make mandatory. Markey will continue working to ensure grid security in the Senate.