Food for Thought: Sustainability from Counter to Compost
The usual reaction to scarfing down a slice of pizza is: how will this affect my diet?

The Select Committee on Energy Independence and Global Warming, and more and more Americans, now look at the food we all eat and ask: how does this affect our world's carbon diet?

Chairman Edward Markey (D-Mass.) and the Select Committee began looking into the process and choices our nation makes regarding food and agriculture and how those choices affect our environment, specifically the "carbon footprint" of how we grow, raise, transport, package, dispose of and otherwise provide sustenance to Americans and people around the world. And while changing the way the world creates and consumes energy is the most effective way to combat global warming, so-called "lifestyle" choices like the food we eat will play an increasing role in how to make immediate cuts in the pollution that causes global warming.

WHAT: "Food for Thought: Sustainability from Counter to Compost", Select Committee on Energy Independence and Global Warming.

WHEN: 2 PM, Tuesday, February 26, 2008

WHO:
• Dan Beard, Chief Administrative Officer (CAO), House of Representatives
• Carina Wong, Executive Director, Chez Panisse Foundation
• Patricia D. Millner, Ph.D, Research Microbiologist in the Sustainable Agricultural Systems Laboratory and Environmental Microbial Systems Laboratory, USDA
• Tom Kelly, Ph.D., Chief Sustainability Officer, University of New Hampshire Office of Sustainability
WHERE: 1100 Longworth House Office Building, Washington, DC
And on the web at www.globalwarming.house.gov
Click here for full hearing transcript
VIDEO:
Full video archive of hearing.

Dan Beard Opening Statement

Carina Wong of Chez Panisse on children, food & health

Rep. Blumenauer question to Wong, Beard, Millner
PHOTOs:
(right click to enlarge pictures.)

Dan Beard with composted materials and soil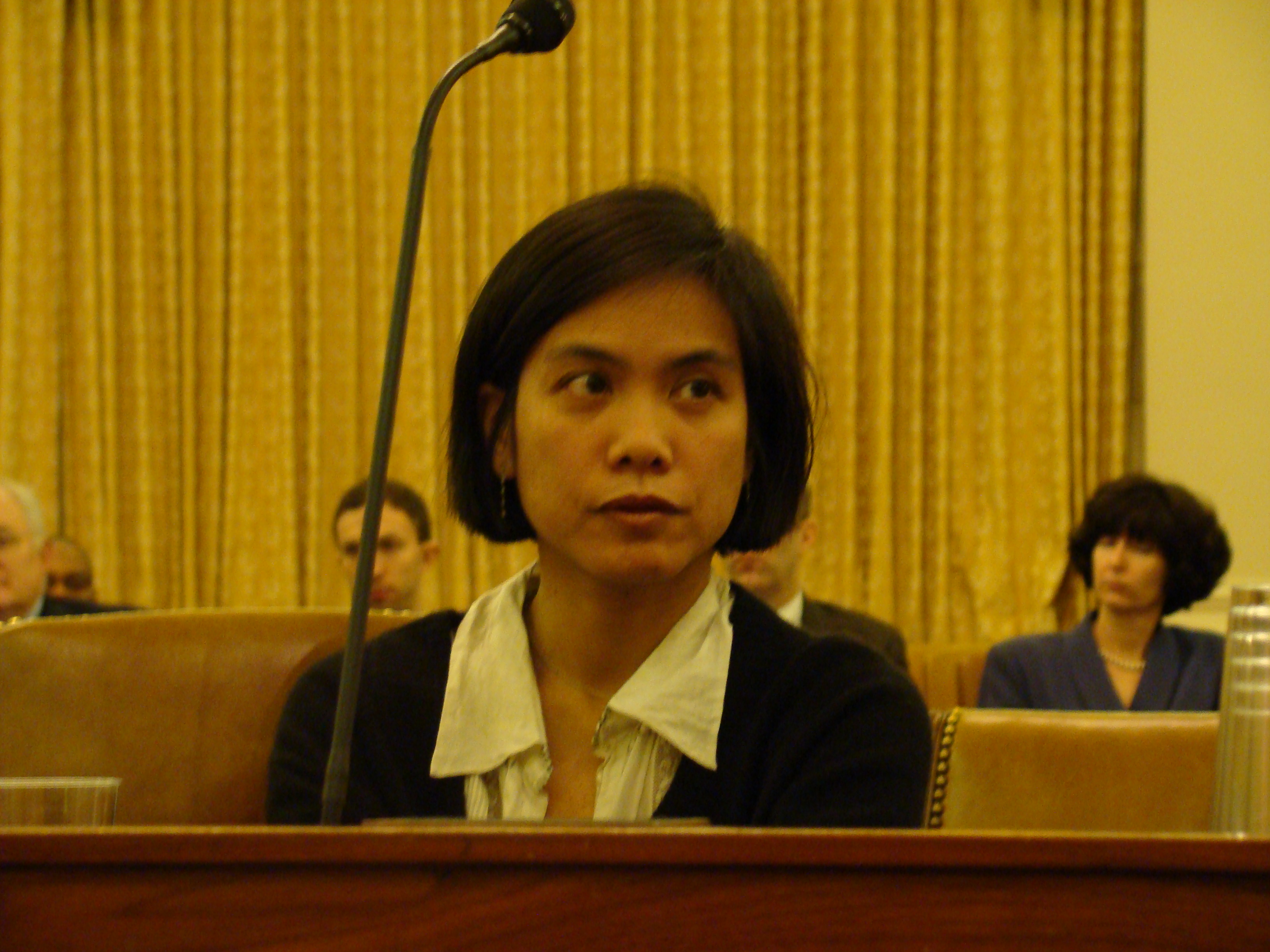 Carina Wong

Tom Kelly

Dan Beard and Patricia Millner

From dessert to compost to soil in just 90 days.
ABOUT:
In the hearing—entitled "Food for Thought"—this hunger for knowledge on food and the environment starts by looking at the food service industry, and specifically at the food choices and serving options Congress makes available right here in the House of Representatives. For millions of Americans, the cafeterias that serve food in hospitals, universities, major employment centers and schools deliver the meals to get them through the day, but the environment is often an afterthought in the face of swarms of hungry patrons looking for calories instead of low-carbon food.

In comparison to the impacts of automobiles, power plants, and other major contributors to global warming, agriculture and food issues are only just starting to be fully understood. But consider some of these impacts from recent studies:

-- A 1999 British study showed that the purchase of local apples resulted in an almost 3,000 percent reduction in energy use and 87 percent lower carbon dioxide emissions than apples imported from New Zealand.

--Produce in the U.S. travels, on average, 1,300 – 2,000 miles from farm to consumer.

--A 2006 International Solid Waste Foundation study predicted that by 2025, food waste will increase by 44% worldwide.

--When food waste rots it releases methane, a greenhouse gas that is 20 times more potent than carbon dioxide. The Environmental Protection Agency has estimated that landfills account for 34 percent of all methane emissions in the United States.

But more and more food suppliers are learning that by using locally grown foods, environmentally-friendly packaging, and waste-recycling processes, the environmental and global warming impact of the food service industry can be considerably reduced. Food service giants like Sodexho, Aramark and the Capitol's own vendor, Restaurant Associates, are working with cafeterias to provide more local food and less waste—demonstrating that profit can be made from a more sustainable approach to dining. Indeed, the cafeterias in the House of Representatives, under House Speaker Nancy Pelosi's "Greening the Capitol" initiative, have switched from plastic to compostable corn-based containers, and are taking the aggregate bio-waste from food and containers and, within ninety days, composting it down to usable dirt. . .which can then be used to grow more food!
Return to Select Committee Hearing Testimony from the 110th Congress »

Print This Page