Learning from a Laureate: Science, Security and Sustainability
Select Committee Hosts Nobel Peace Prize Winning Climate Scientist
Dr. Pachauri, Chair of UN Climate Panel, Brings Urgent Message to Select Committee
Chairman Edward J. Markey (D-Mass.) and the Select Committee on Energy Independence and Global Warming hosted Dr. Rajendra Pachauri, Chairman of the Nobel Peace Prize winning Intergovernmental Panel on Climate Change, in his first appearance before Congress. Last year, under Dr. Pachauri's leadership, the IPCC produced the seminal review of the science of global warming, its current and potential future impacts and the positive strategies available to help address this looming threat.

Dr. Pachauri shared his views on the urgency of addressing global warming and the issues Congress and other political leaders must consider when crafting climate legislation this year.

WHAT: Select Committee on Energy Independence and Global Warming hearing, "Learning from a Laureate: Science, Security and Sustainability."

WHEN: 9:00 AM, Wednesday, January 30, 2008

WHERE: 1324 Longworth House Office Building, Washington, DC
OPENING STATEMENT: Chairman Edward Markey
WITNESS: Dr. Rajendra Pachauri, Chairman, Intergovernmental Panel on Climate Change
Click here for full hearing transcript
VIDEO:
Full video archive of hearing.

Dr. Pachauri: Climate change and the least privilaged

Dr. Pachauri on the Energy Bill, pricing carbon

Dr. Pachauri's on the threat of melting ice

Pachauri closing statement
PHOTOS:
(Right click on each photo to enlarge image.)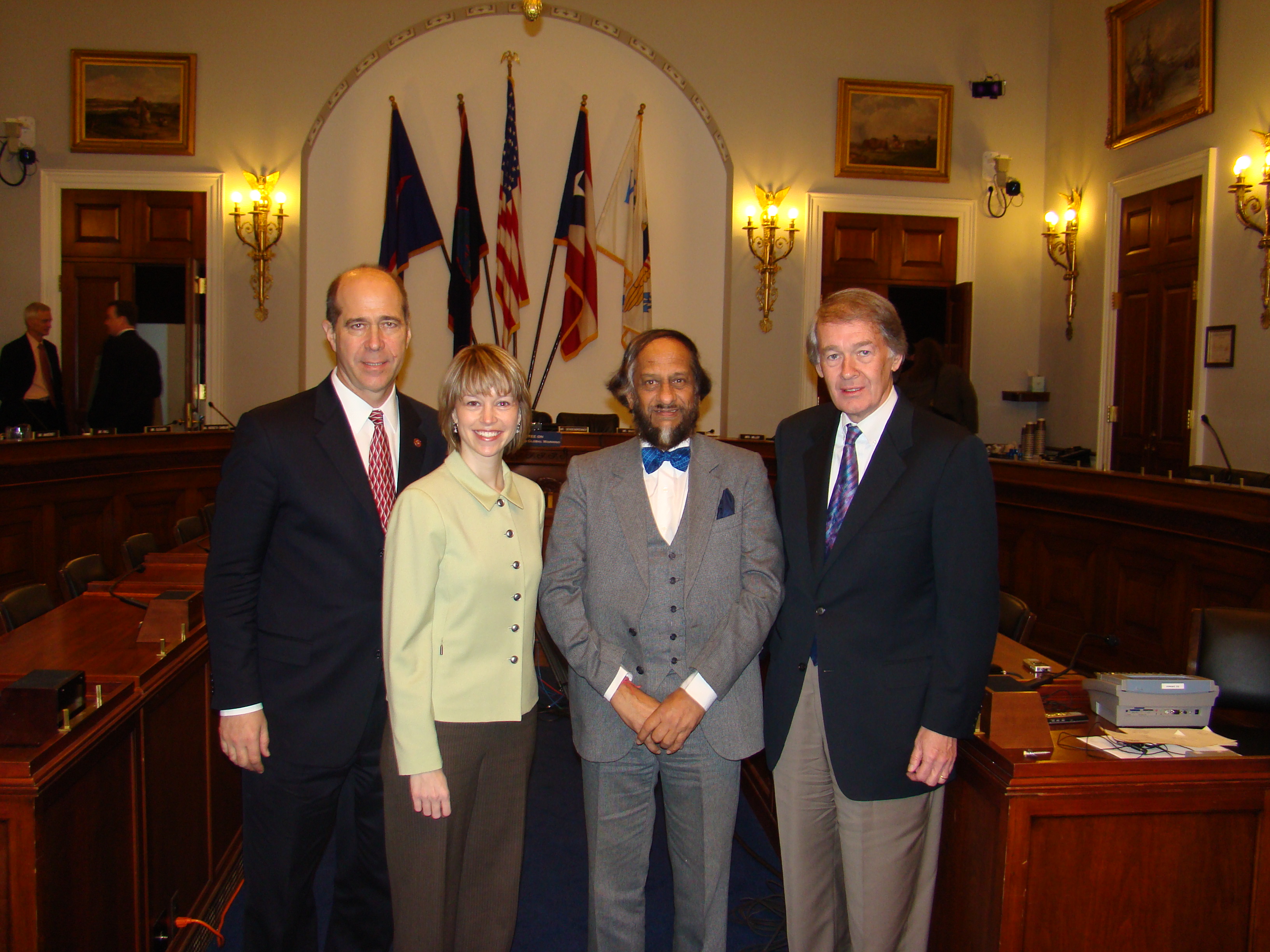 Reps. Hall & Herseth-Sandlin, Dr. Pachauri and Markey.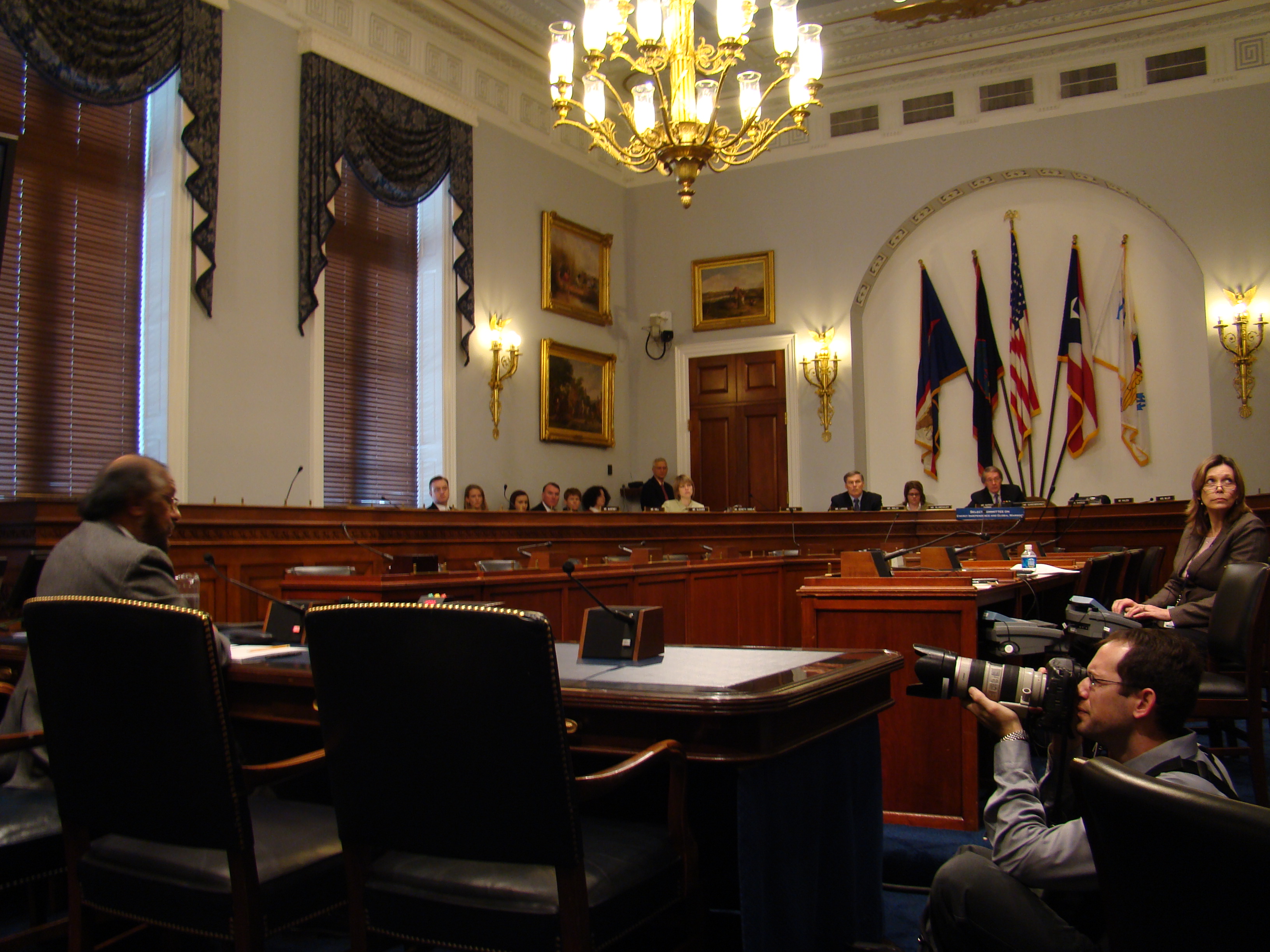 Pachauri openening remarks.
Pachauri listens to questions from Chairman Markey.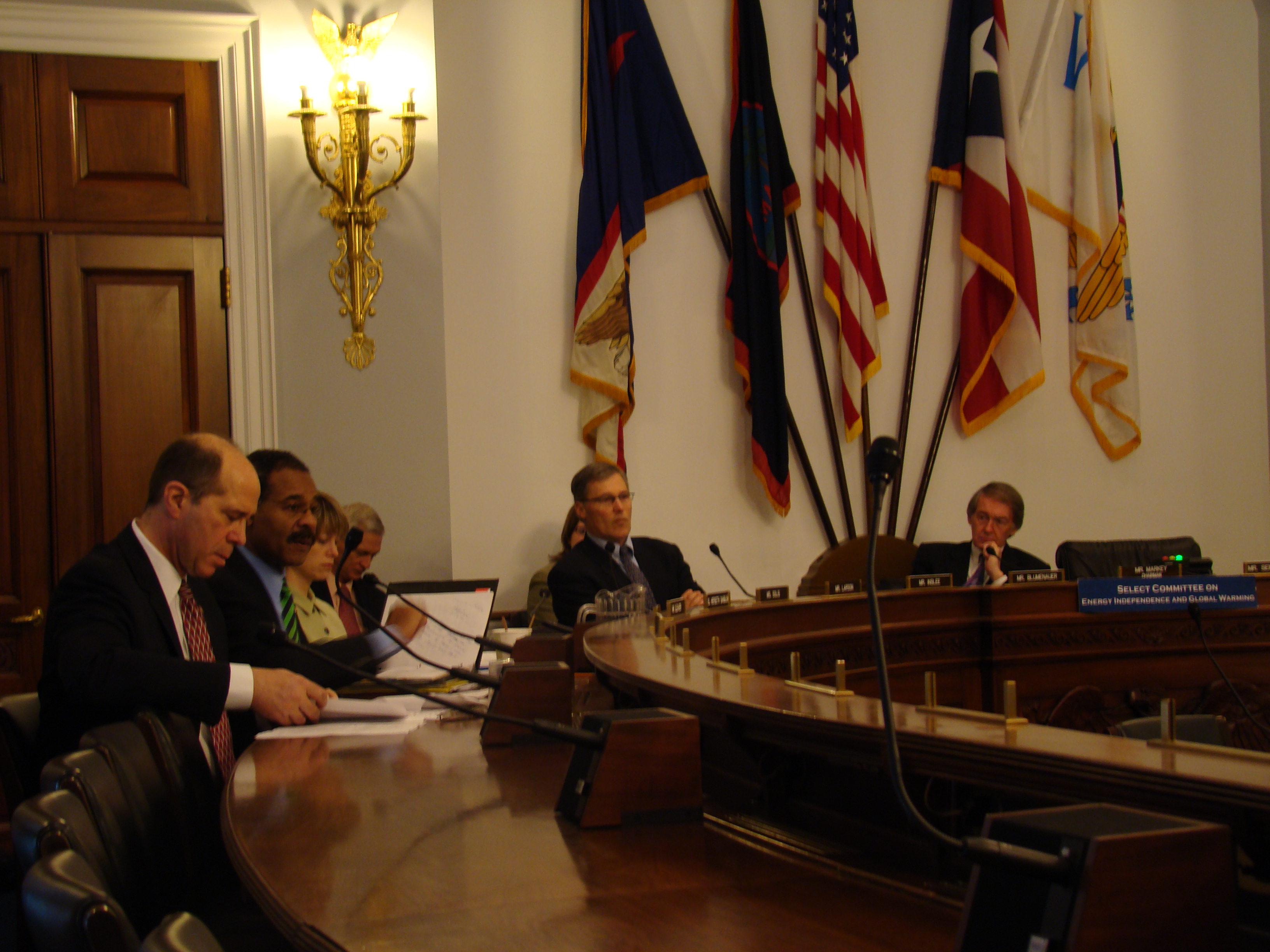 Reps. Hall, Cleaver, Herseth Sanlin, Inslee and Markey.
Return to Select Committee Hearing Testimony from the 110th Congress »

Print This Page